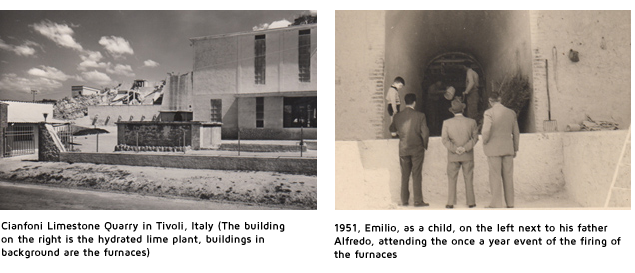 In the late 19th century, Emilio's great grandfather began extracting calcareous lime stone for the production of lime from a quarry in Artena, Italy, near Rome. At that time in Italy, lime was one of the most used materials for the building construction industry.
In 1945, Emilio's father, Alfredo, became president of the company. Through the early 1950s, Alfredo expanded the company to over 4 quarries at various locations, in Italy.
In 1978, Emilio developed a lime paint formula for the subtropical environment to be used for historical buildings as well as for exterior and interior residential projects. The United States Trademark registered Calcem Lime Paint in 2001.
For more information on Emilio, visit his personal site.